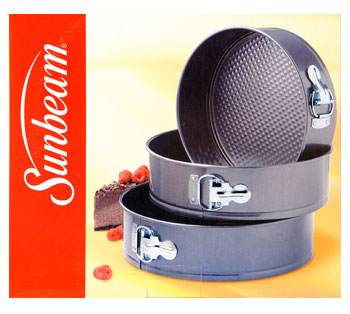 Model No. 47682
Product Features:
Set of 3 springform pans includes 3 different sizes for versatility.
Side locks securely to hold together delicate cakes and desserts.
Waffle bottom ensures effortless release when transferring to a serving plate.
Dishwasher-safe for quick cleanup.
Measure 8-1/2-, 9-1/2-, and 10-inch wide by approximately 3-inch tall.