Monthly Archives:
September 2012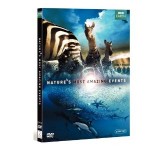 Model No. 540940 Product Features: Ideal  for people of all ages Six episodes: The Great Melt, The Great Salmon Run, The Great Migration, The Great Tide, The Great Flood, The Great Feast Nature's Most Amazing Events Diaries: Go behind the scenes of each episode Total run time: 300 minutes Packaged 30 per carton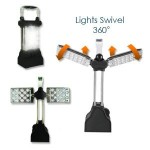 Model No. KC91093 Product Features: 30 LED Swivel Light has side panels that rotate to a full 360 degrees to make it the perfect lighting solution for outdoors, garage or workshop Constructed of high grade plastic Convenient carrying handle Side panels can be individually switched and rotated Great as an emergency light and more Uses 3 D batteries […]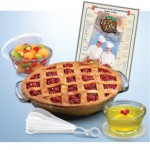 Model No. AH13AE Product Features: Bakeware safe for use in gas – electric and microwave ovens. Glass bakeware in various sizes to fit all your needs. Stores food odor free. Stain resistant and stick resistant. 2 custard cups. 2 plastic custard cup lids. 1 pie dish. 6-piece measuring spoon set. 1 full size microwave cooking chart. […]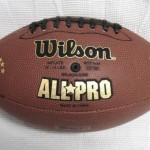 Model No. WTF1415 Product Features: Grab onto some gridiron action with the Wilson F1415 NFL MVP Football. Officially sized and offers an easily grippable tackified exterior. The official game ball of the National Football League. Exclusive Wilson leather with deeper pebble and firmer texture and a multi-layered lining for better shape and durability. The 3-ply bladder […]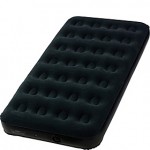 Model No. 80500 Product Features: Twin size camp bed. Brushed vinyl rayon top. PVC sides. Heavy duty bottom.  Standard coil construction. Compatible with Wenzel rechargeable and external battery pumps that make it easy to inflate when you're ready to set up your temporary sleep space. Designed for use at your campsite, at home, or on the […]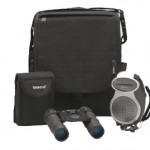 Model No. 169000 Product Features: Multi-piece kit includes 10×25 Tasco Essentials binoculars, AM/FM stereo radio with ear buds, and ravel pouch with multiple pockets. Ideal travel companion for any outdoor enthusiast. Conveniently store all items in the large pouch with zippered openings. Packaged 12 per carton.